Check out more cool links here!
Actress/Actor/Character Sites
Alicia Leigh Willis' Official Site
Alicia Leigh Willis plays "Sonny Corinthos' " younger sister, "Courtney Matthews" on "General Hospital". She was also on "Another World". This is the link to her official site above. It is a very cool site! It's sure coming along!

A cool Jaime Ray Newman ("Kristina Cassadine") fan site! It has lots of cool info about Jaime and her character"Kristina". I've given it an award and it's cool!

Here is an awesome Sarah Brown (ex-"Carly") site! I've given it an award. Please visit it and enjoy it.

This is Marisa Ramirez's ("Gia Campbell", "GH") official site. It is very cool! I like Marisa and she's very nice. She was in the Backstreet Boy's video, "As Long As You Love Me". I think that's so cool, since I'm a MAJOR Marisa and BSB fan!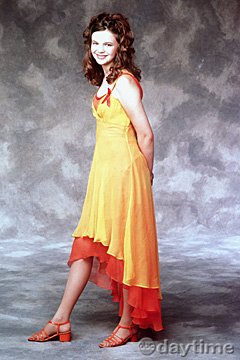 (One of my favourite pics of Amber!)
Amber Tamblyn's (ex- "Emily") official site! The home page has changed and is even cooler than before! Check it out!